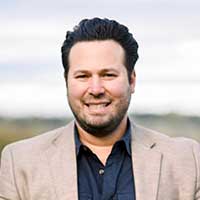 Stefan Sanzi - RE Broker
Email: stefan.sanzi@hvreb.com
Office Line: 845-853-8250 x:101
Stefan Sanzi is the Owner and CEO of Hudson Valley Real Estate Brokerage. A Kingston, NY native, Stefan has been investing in Hudson Valley real estate for over the past decade. Additionally, Stefan is the CEO of Sanzi Associates Inc., a leading real estate management firm in the Hudson Valley Region. He specializes in buying, selling and refurbishing properties, and is an expert at matching clients with their ideal home. Stefan resides in uptown Kingston with his wife, three little girls, and a Shih Tzu.
---
James Lamb - RE Salesperson
Email: james.lamb@hvreb.com
Office Line: 845-853-8250 x:102
Real Estate is in my blood. My family on my Mother's side (The Roosa's), were some of the early Dutch settlers in the Kingston area. Documentation shows that many of my decedents were involved with the construction of several of the now historic stone homes, and structures, in the Kingston/Hurley area. I've been involved in many home constructions and renovations throughout the years. I have over 14 years of Real Estate experience in all facets of the industry. I supplement my years in Real Estate with an Accounting degree and a Business Administration minor with a concentration in Finance from Marist College. Real Estate Finance and Investment are just a few of my specialties. My knowledge of the industry's technology boom separates me from most. After several years in the Finance and Accounting side of Real Estate with Dutchess County's leading Real Estate Broker, I had the opportunity to go back to school for Information Technology (I.T.) and web programming. This experience gave me a ton of knowledge for the marketing and promotion side of selling Real Estate. It has given me the ability to understand buyers and sellers and the technology they use. Search Engine Optimization (SEO) is essential to both the selling and buying side of Real Estate and is another of my specialties. I've also been fortunate to work for Rockland County's leading Real Estate Broker and now full time for Sanzi Associates which specializes in real estate investment, residential and commercial rental properties and refurbishing and revitalization ("flipping") of dilapidated homes back to their former prominence. I will put all of this experience to work for you. Although I work hard, I believe one should play hard as well. Some of my hobbies and activities I enjoy a great deal in this beautiful area of the Hudson Valley include: -Snowboarding (AASI Certified Level 1 Instructor) -Hiking (Catskill 3500 member #2119 & Adirondack 46er member #10088) -Running -Mountain Biking -Golf -Craft Beers & Performance Automobiles. A home is one of the necessities of life. I hold this reality very important to me and I will treat your search whether rental, purchase or investment, as such. I treat finding a home for anyone as if I was finding a home for myself or a family member. Please don't hesitate to contact me regarding your Real Estate needs!
---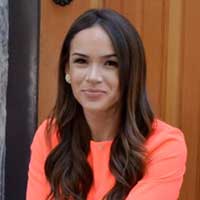 Alexandra DeForest- RE Salesperson
Email: alex.deforest@hvreb.com
Office Line: 845-853-8250 x:109
Alex is a top producing realtor amongst the Hudson Valley Real Estate Brokerage team. With a background in advertising, sales and top market television news at both NBC and CBS, Alexandra uses her expertise to connect with both locals, and those looking to relocate to the beautiful Hudson Valley. She takes pride in offering exemplary customer service and bringing client transactions to a satisfying completion. A graduate of Boston College, Alex resides in Uptown Kingston with her husband Chris and their toddlers, Cahill and Rollins. Alex is the incoming President of the Junior League of Kingston, and enjoys exploring the area's restaurants, shops and sites.
---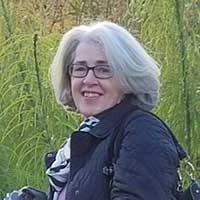 Olive Fadda - RE Salesperson
Email: Olive.Fadda@HVREB.com
Office Line: 845-853-8250 x:108
Olive has an instinct for knowing what people really need and in the short time since getting her real estate license has already brought people together, finding the perfect home and guiding both sides through all the steps. Her attitude is always to be of service and her passion is bringing people together so that everyone leaves the table happy. Prior to getting her license, she has helped many friends prep their homes for sale and has been working with the property management team of Sanzi Associates, Inc. for a number of years. Before joining her husband in his accounting practice in Kingston over 16 years ago, she also worked in PR in New York City. Her knowledge of real estate is varied; from being a landlord, to helping clients select flooring and fixtures for million-dollar homes. Her creative mind can find solutions with ease and her compassion will get you through the challenging days. When she is not working, you will find her in Argentina or Ireland visiting family with her husband. Olive also enjoys gardening, decorating, re-purposing old furniture, and embodying the principle of "Anam Cara" (soul friend) to many in her community. She considers Kingston home, in spite of her traveling feet, and is committed to helping turn houses into homes.
---